3R Troopers
---
SWM Environment's 3R Troopers is a team formed under the 3R banner and have run various activities in creating environmental awareness and educating the public by reaching out and providing information on the environment's sustainability to schools, government's departments and local communities in line with the Government sustainability environment initiatives.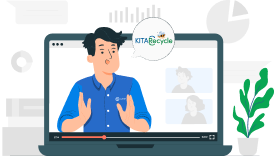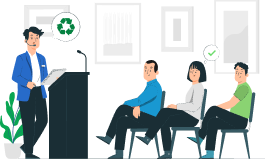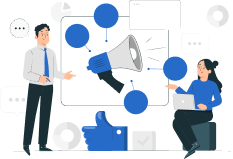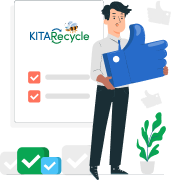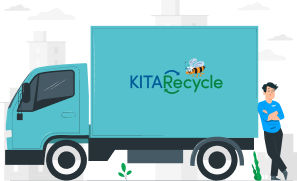 KITARecycle Mobile Counter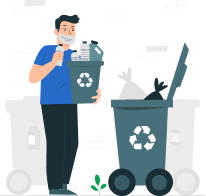 Separation At Source (SAS)
---
Effective 1st September 2015, the government of Malaysia has made it compulsory for several states to separate their waste at source, under the Solid Waste and Public Cleansing Management Act 2007 (Act 672). SWM Environment is actively promoting the SAS initiatives through on-ground activities, promotional materials and public road shows.
For More Information, visit here
STEP 1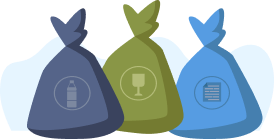 Separate according to recyclable items
Separate solid waste into recyclable waste and residual waste (waste to be sent to landfill).
Recyclable solid waste should be segregated according to the composition of solid waste such as paper, plastic & others
STEP 2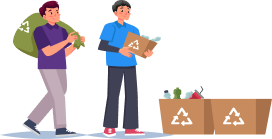 Temporarily store in suitable container
The recyclable solid waste that has been separated according to its types should be stored securely in a suitable container or garbage bag.
STEP 3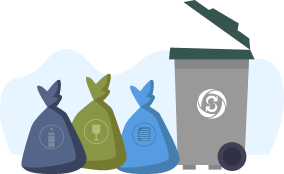 Place next to the bin on Collection Day
The recyclable solid waste that have been segregated and securely stored can be placed next to the bin on the designated collection day in your area.
Bulky waste should be placed neatly on the shoulder of the road in front of the house on the day of collection
3R Troopers In Action
30 March 2023
3R Collection at Forest City Golf Resort
23 March 2023
3R Collection - Institut Pertanian Ayer Hitam (IPAH)